Guide for Beginner Backpackers
Guide for Beginner Backpackers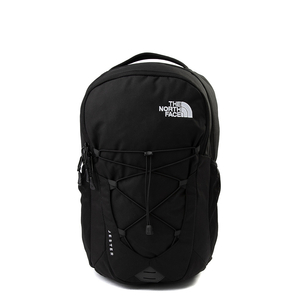 Heading out to the wilderness with nothing but a backpack can be an exhilarating outdoor experience. Backpacking enables you to enjoy extended hiking excursions that also involve backcountry camping. This immersive adventure is different from day hiking, because your backpack needs to be large enough to carry everything you'll need for several days. Knowing what to bring and what to leave home is an important distinction for those who enjoy backpacking.
Choose Your Destination
When choosing a destination for a first backpacking trip, select an easy spot. Mid-summer is best for a first backpacking trip, as you'll have maximum daylight hours. A place with expert hiking trails is not the best place for beginners. Ask friends and family for trip recommendations. Find a place that's not far from your home to avoid a long drive. A park with shorter trails would be ideal, and shoot for trails that don't involve more elevation gain than two or three hundred feet. An established camping and hiking area is also ideal for beginners. Try to find a "walk-in" campground if you can.
Gather Essential Gear and Clothing
As you're gathering backpacking gear, try to borrow or rent high-ticket items such as tent, sleeping bag, and pad to start. All backpacking gear needs to be compact and light in weight. Your backpack needs to fit you comfortably and should hold about 30 pounds of gear. Ideally, have a specialist fit you for a pack so it fits your torso correctly. You'll also need a single-burner camp stove, a water treatment system, and kitchen supplies such as pots and pans, plates, cups, and utensils. Standard fitness clothing is suitable for a backpacking trip. Nylon or polyester fabrics wick away sweat and dry quickly. Bring long underwear, nylon pants, t-shirts, a sun hat, a fleece pullover, jacket, hat, gloves, and rainwear. Layers help you adapt quickly to warmer or cooler conditions. Boots or shoes need to be broken in and supportive. Bring synthetic or wool socks, and some like to have a pair of sandals, too. Pack a first-aid kit so you're prepared for minor injuries.
Plan Food
An overnight backpacking trip will require one dinner, one breakfast, and two lunches. You won't want to bring more food than you need because of the added weight. Boxed pasta or rice meals make good dinners. Energy bars and trail mix are excellent snack food. Bring beef jerky, bagels, and dried fruit for lunches. For breakfast, try a hot oatmeal mix or breakfast bars.
Additional Readiness for Your Trip
Take a few pre-trip day hikes to make sure you can handle hiking trails of comparable distance and elevation gain. Be sure to wear a backpack that weighs about 30 pounds for your pre-trip hikes. Learn how to use all of your gear before you go, and learn basic first-aid techniques, too. Know how to use a compass. Find out what permits you'll need at your destination, and get everything in order. Leave a full itinerary with a friend or family member. Pack for your trip early, and get a good night's sleep before you go.
Additional Resources