OUR STAND ON RACISM
In honor of George Floyd, Breonna Taylor, Ahmaud Arbery and so many more lives lost, we stand against racism and injustice. We are committed to long lasting change and finding new ways to listen, learn and help. As a first step, we have donated to the NAACP Legal Defense and Educational Fund. We will continue to amplify and support black artists, black creators and black communities. Our company was founded on core values that demand constant, never-ending improvement, encourage individuality and embrace diversity. We hear you. We see you. We support you. Black lives matter.
ATTITUDE THAT CARES
Our Attitude that Cares program ("ATC") started as a way for us to support our brand partners, and the causes they care about most. As we got more involved, however, that spirit of participation grew stronger & our mission started to evolve. Volunteering is not a privilege it's a responsibility. So we encourage our employees to get involved locally, and offer up to 8 paid hours specifically for community outreach & service.
JOURNEYS X EMPLOYEES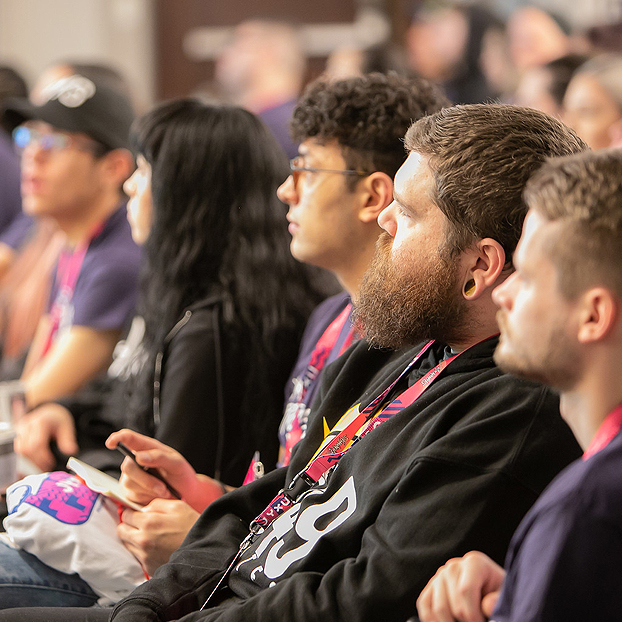 JOURNEYS ATTITUDE THAT CARES SCHOLARSHIP
The Journeys Attitude That Cares Scholarship was created to provide financial assistance for employees of Journeys who wish to pursue continued education.

As a way to live our core value of being a family with an attitude that cares, Journeys wishes to support employees and their futures by providing scholarships. Journeys employees must meet the criteria of working at least 12 weeks in the past 12 months. Those 12 weeks do not have to be consecutive weeks. As Journeys is a division of Genesco, Inc., applicants are also eligible to apply for the Genesco Scholarship if they meet the criteria.

Applicants may attend community college, vocational schools, accredited online institutions and accredited colleges and universities. Applicants must be in good standing with Journeys upon application and receive a recommendation from an immediate supervisor. Scholarships are based on merit and need. The scholarship is renewable, but students must reapply each year. Renewal is possible but not guaranteed. Scholarship awards will be sent to the college/university where the applicant plans to take courses.

Click HERE to learn more.
JOURNEYS X BRAND PARTNERS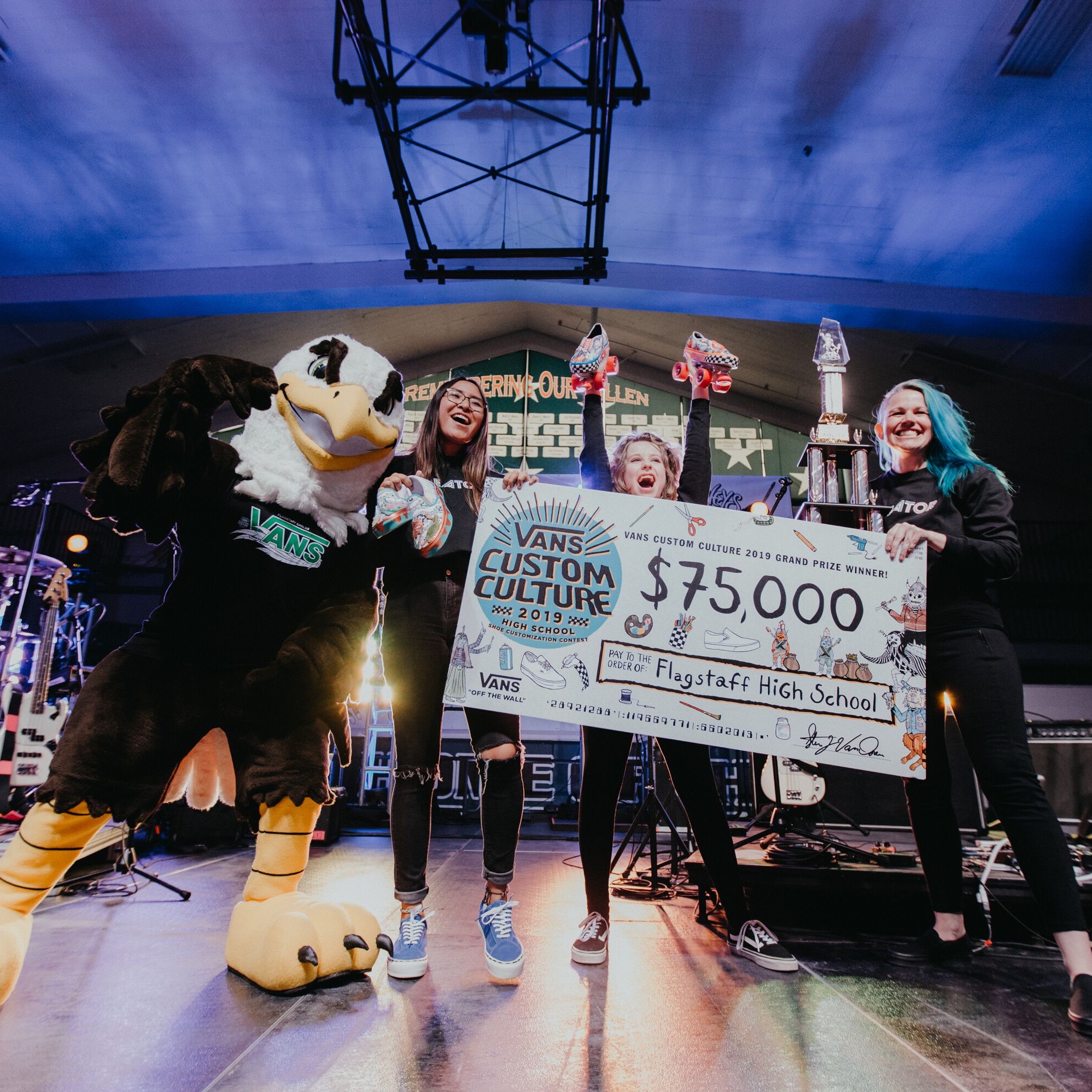 VANS
Vans created their Custom Culture competition as a way to empower high school students to embrace their creativity through art & design, while encouraging careers in the Arts. As this program has grown, Vans has strengthened their commitment by increasing financial support for each of the finalists, and by building strategic artist partnerships with both visual artists and musicians. Journeys has been a proud partner of Vans Custom Culture for over eight years, through both financial scholarships and national awareness. Together with Vans, our hope is that we can provide many opportunities for young people all across North America to build their own successful and creative future.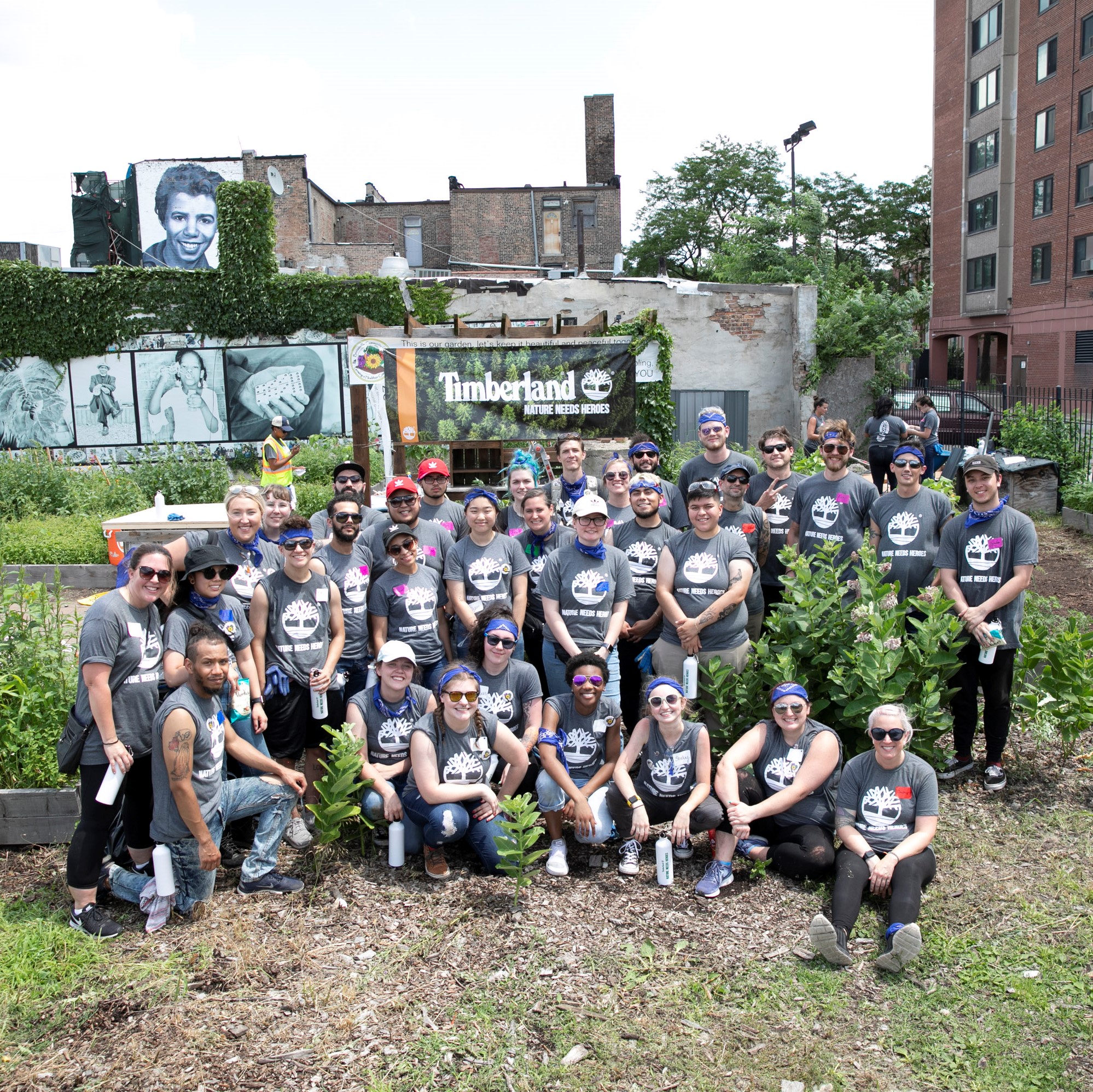 TIMBERLAND
In partnership with Timberland and their Urban Greening projects, our employees have worked alongside community leaders across the country to transform old, unused city spaces into thriving community gardens and green space. These green spaces provide many benefits to urban communities serving as space to grow and gather, and to improve the overall health of the community over time. At these service events, our employee volunteers construct vegetable beds, build and paint picnic tables and storage sheds & other related activities. Together with Timberland, we are able to define a new pathway for exploring forgotten city spaces, and leave a positive footprint for communities all across North America.
SPERRY
Sperry was born on the water nearly 85 years ago, and is dedicated to preserving our global waterways. In support of that mission, Journeys employees recently joined Sperry and Waterkeeper Alliance for a day of beach cleanup along the coast of Orange County, California. This was the perfect opportunity to raise awareness for the global plastics epidemic. And together, with our partners, we collected microplastics and other debris - cigarettes, synthetic clothing, drinking straws, etc. All of these items can be upcycled into materials used to make future Sperry shoes.
As our District Manager Stevie Gatlin said, "I want our customers and the people we see everyday to realize it's more than just selling shoes; that we take time out of our normal work days to get a chance to help the community and clean things up as well."
Click the video to learn more.
BRANDS X COVID-19 EFFORTS
CROCS
We are living through unprecedented times. As most of America practices social distancing & stays home, healthcare workers are putting in long hours to protect us all. Footwear is one thing they shouldn't have to worry about while they are saving lives. Crocs shoes are easy to slip on and off, and easy to clean two ideal features for nurses, doctors and other healthcare workers. Through their "A Free Pair for Healthcare" program, Crocs is offering healthcare workers all across the United States an opportunity to receive a free pair of select Crocs and free shipping. As a company, they are fulfilling up to 10,000 requests per day, and the duration of their giveaway will depend on both the amount of requests they receive and inventory levels. For more information on this initiative, please visit crocs.com/freeforhealthcare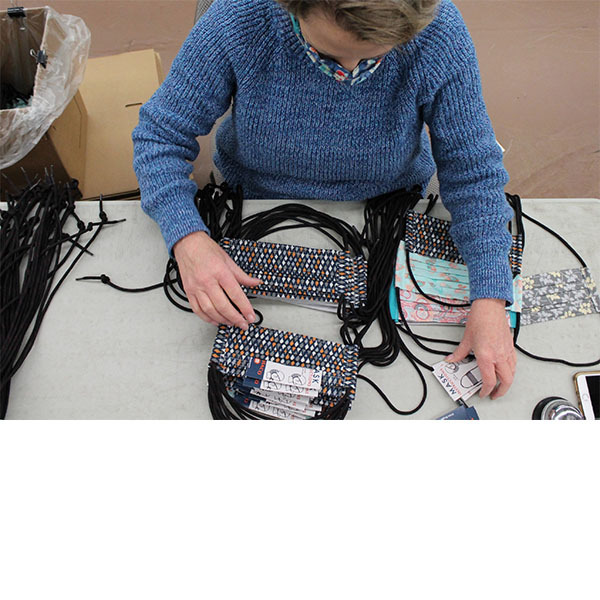 CHACO
In response to the COVID-19 pandemic, Chaco is retrofitting their Michigan-based factory operations to aid in the production of protective masks. Their ReChaco factory and Mobile Factory Bus, which both specialize in making and repairing sandals, are well equipped with sewing machines, tools and materials to serve this need, and their staff has committed to providing assistance to relief efforts. Through their partnerships within the outdoor and footwear industries, their sibling brands, and local community organizations, they are sourcing and vetting materials and patterns. And they are adhering to the directions & approved specifications from relevant authorities.

They plan to share updates on these efforts through their social channels, because in their own words, "It's amazing what you can accomplish with a sewing machine and some creative thinking."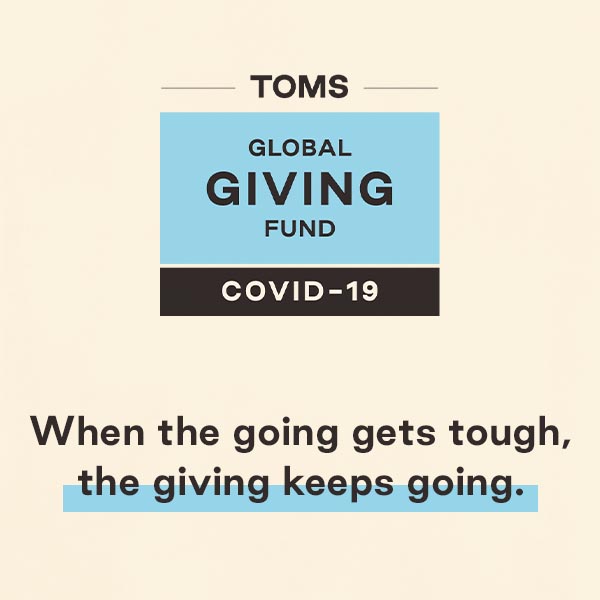 TOMS
TOMS is helping to support organizations on the frontlines of the global health crisis through the TOMS COVID-19 Global Giving Fund. This fund currently supports Americares, Crisis Text Line, International Medical Corps, Partners In Health and WaterAid, all long-time Giving Partners. Together, these organizations are working to combat the negative effects of COVID-19 through mental health support, handwashing, and medical supplies.
LOCAL COMMUNITY OUTREACH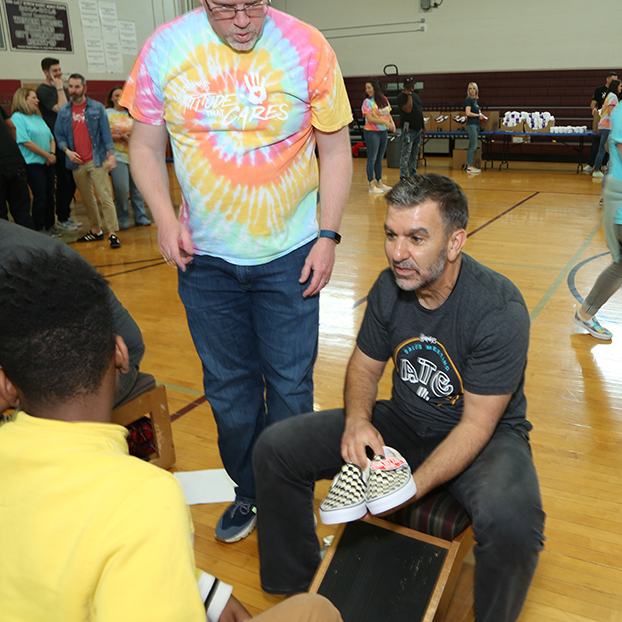 TORNADO RELIEF EFFORTS IN TENNESSEE
In early March, a series of large tornadoes devastated Nashville & Middle TN overnight. Genesco, Inc (Journeys parent company) donated $20,000 to the Community Foundation of Middle Tennessee and the American Red Cross. In addition, Journeys donated $50,000 to organizations at the forefront of tornado relief, including the Lebanon/Wilson County Chamber of Commerce, The Nashville Food Project, Rocketown, and the Putnam County Chamber of Commerce.
Earlier in March, and as part of its "Attitude that Cares" tornado relief, the Journeys team fitted more than 215 students with new shoes, a waist bag and socks at John Early Museum Magnet Middle School in North Nashville - an area hit particularly hard by the storms. Employee volunteers also stuffed 700 cinch bags with Spring Break meal kits and 600 cinch bags with school supplies as part of United Way's "Stuff the Bus" campaign.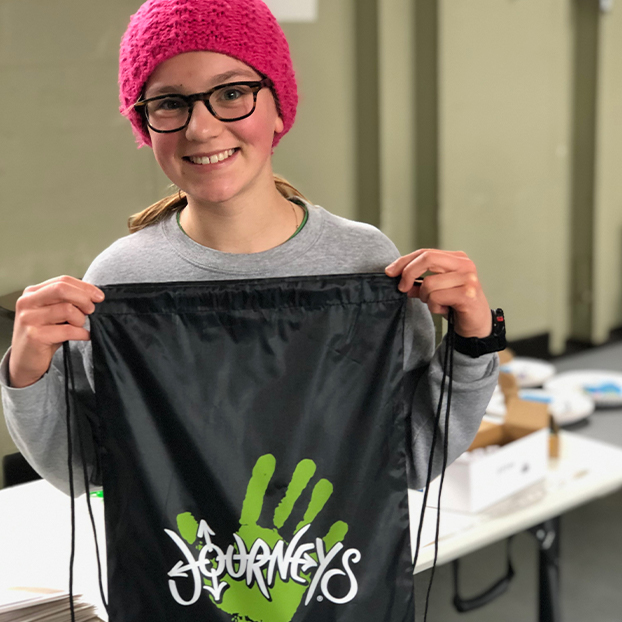 CORNER TO CORNER
In the weeks following Nashville's devastating tornado, social distancing orders have taken effect in Middle Tennessee. Schools are closed, and now students and families are in need of homeschooling resources and food assistance. An organization called Corner to Corner reached out to us, in need of shoe boxes and bags to package resource kits - filled with food and learning materials. Our employees and local Distribution Center donated hundreds of cinch bags and shipping boxes, to make sure Corner TO Corner could provide much needed assistance to families all across Nashville, who were either displaced by the tornado or unable to leave their home due to COVID-19, or both.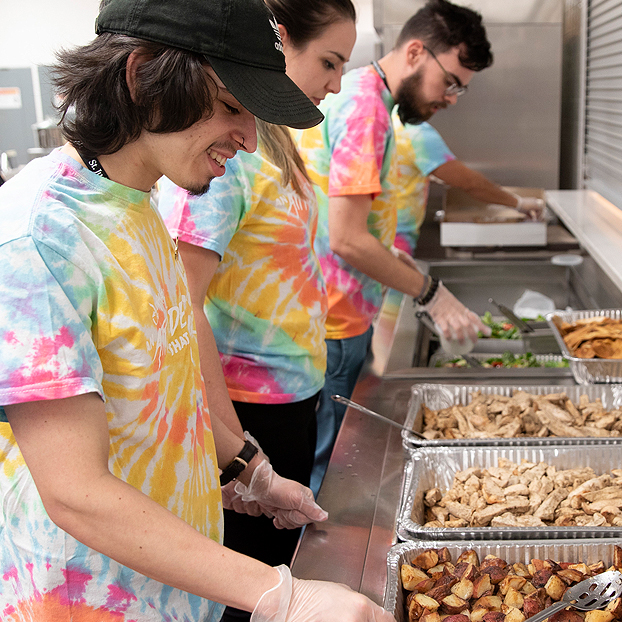 EMPLOYEE MARKET MEETINGS
Throughout the month of October, Journeys store employees from all across North America hosted District market meetings to discuss their holiday sales goals and review training initiatives as a team. 22 of our Districts integrated a local volunteer event into their market meeting agendas. In cities like El Paso, Memphis, Denver, Dayton, Philadelphia, Salt Lake City, Charleston, Syracuse and Halifax, our local employees have added an entirely new dimension to our Attitude That Cares program - balancing our national programs with community volunteerism. Organizations ranging from children's hospitals, food banks, homeless shelters, animal shelters and local parks all received a monetary donation from Journeys and extra sets of hands from eager store employees.
UNITED WAY OF METRO NASHVILLE
Journeys and our parent company, Genesco Inc, are longtime supporters of United Way of Metropolitan Nashville or UWMN. Through our annual charity golf tournament (the largest charity scramble in Tennessee) and employee-driven donations, we are able to raise more than $500,000 each year for this organization. Alongside those donation dollars, our employees volunteer throughout the year with UWMN's partner organizations, and at special events like Stuff the Bus - which collects & packs school supplies for local students who couldn't otherwise afford them.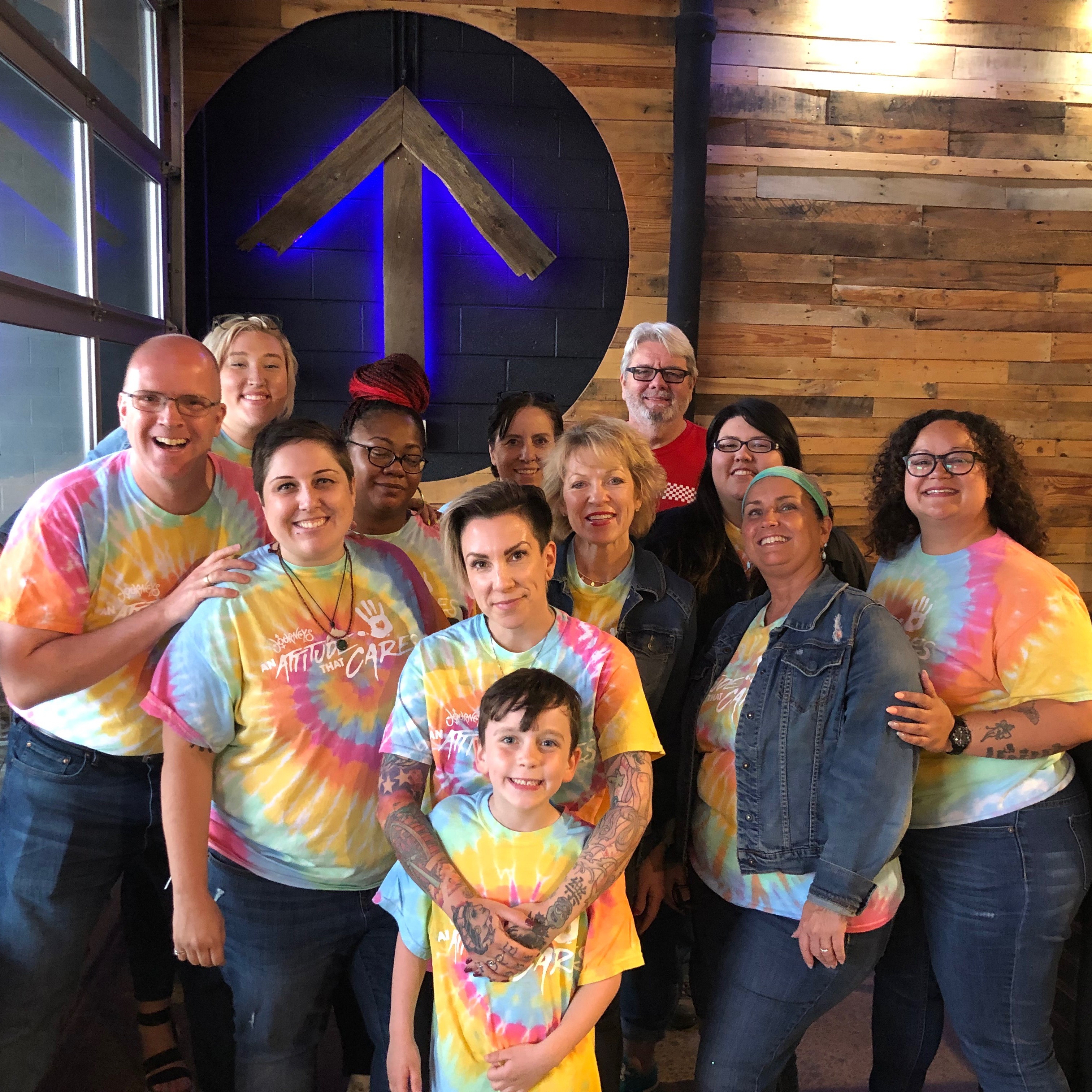 ROCKETOWN
We are proud to partner with Rocketown, which is a Nashville-based youth outreach facility. Over the past several years, our partnership has grown alongside of the organization itself. Although we fund growth opportunities & facility upgrades, we're most proud of the relationship our employees have with Rocketown. Throughout the year, our local employees volunteer to host family dinners, game nights and talent competitions, and we sponsor several kids' membership and equipment at Rocketown's 6th Avenue Skate Park.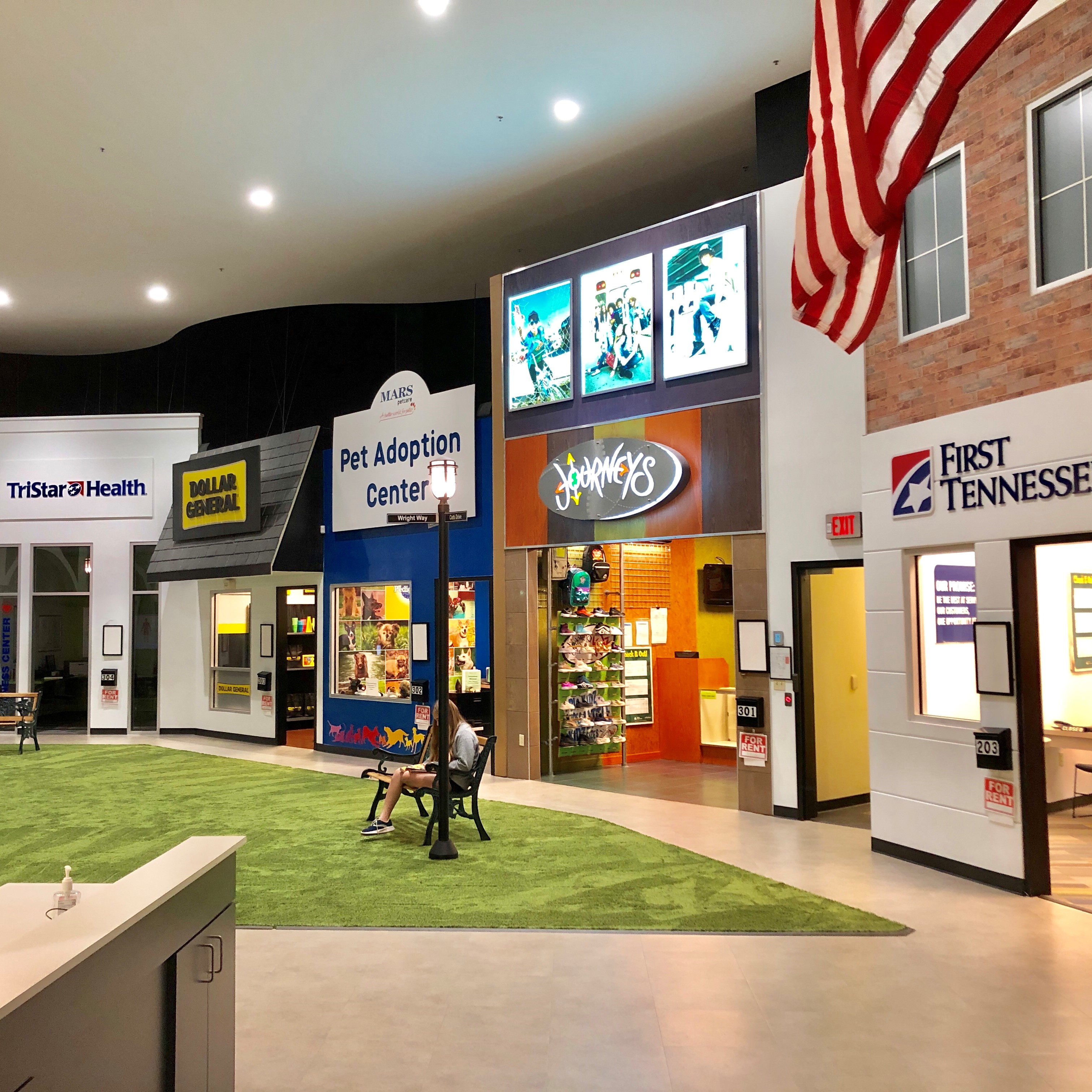 JUNIOR ACHIEVEMENT
Fifth graders love to shop at area Journeys stores, and now they can work there, too! Journeys partnered with Junior Achievement (JA) of Middle Tennessee to open a JA BizTown retail store in Nashville, Tennessee. Journeys' annual sponsorship will ensure that area students are inspired to achieve success as they apply what they learn inside classroom to real-world business situations. Students will work together in the JA BizTown Journeys as CEO, CFO and sales managers to make the store a thriving part of the JA BizTown economy.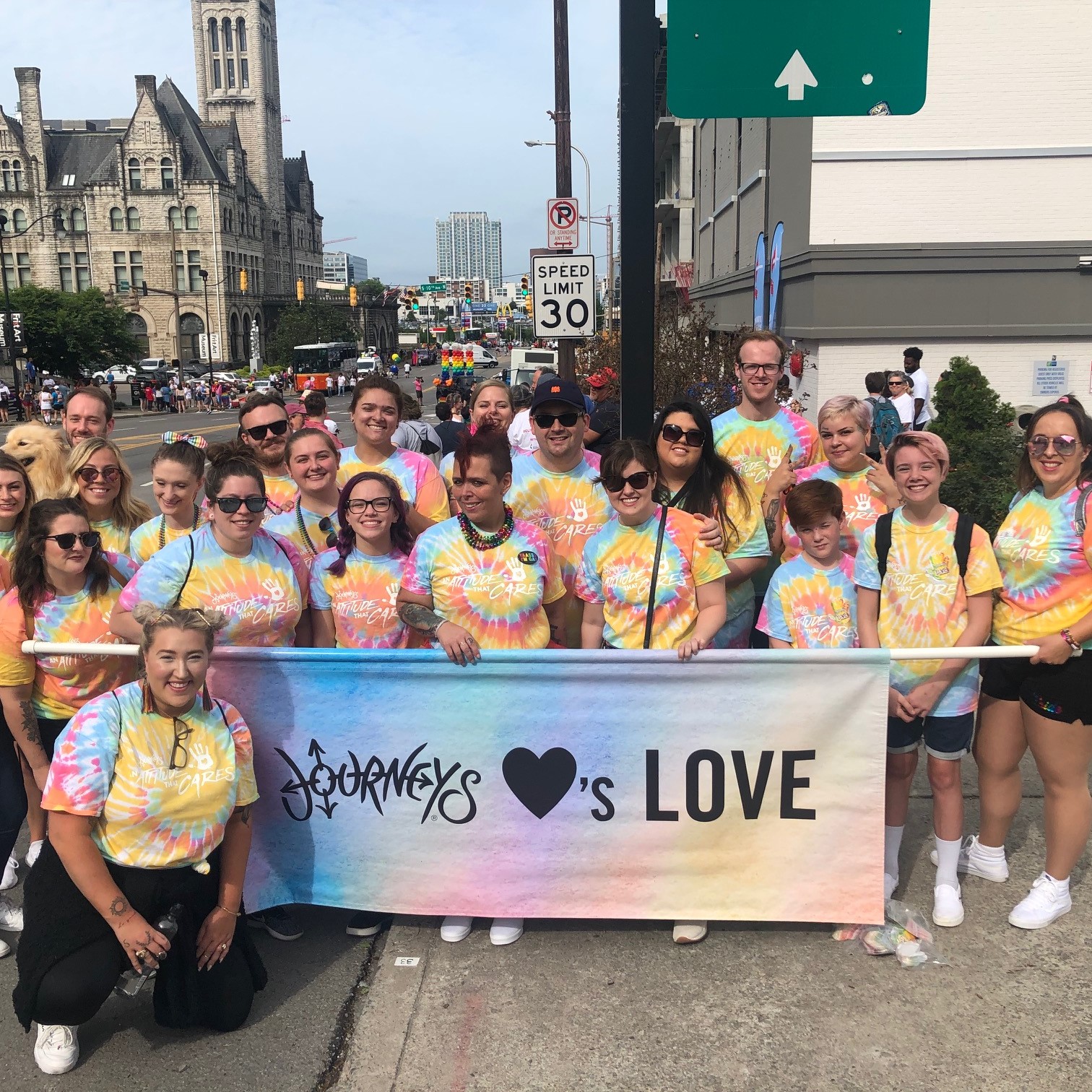 NASHVILLE PRIDE
One of our Core Values is anchored in a deep celebration of individuality and diversity. Journeys strives to be a place for everyone to feel welcome. So our employees, just like our customers, come from all different backgrounds & walks of life. Through our relationship with Nashville PRIDE, our employees come together to celebrate that diversity alongside other Nashville companies and organizations.