A History of Dr. Martens and the Punk Scene
A History of Dr. Martens and the Punk Scene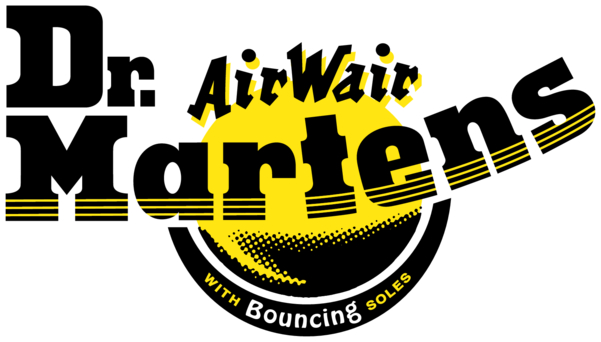 Dr. Martens is one of the most recognizable boots of all time. With it's signature "Air Wair" sole and thick stitching, Dr. Martens crossed the line of just practical work boots: they became a fashion staple that have influenced many cultures and styles throughout the decades.
The Dr. Martens story began in 1945, when Dr. Klaus Maerten was trying to heal his broken foot. He created the air-cushioned sole for his boot, which was revolutionary at the time. After showing his mechanical engineering friend Dr. Herber Funk, the two men went into business together in 1947 to produce these air-cushioned soled shoes.
By 1959, the business partners decided to take their footwear overseas. It was through these overseas advertisements Maerten and Funk placed in shoe trade magazine that the England based Griggs company happened to find their shoes. The Griggs company, known for making boots since 1901 in England, soon acquired an exclusive license to manufacture and sell these shoes. The boots were altered slightly - a different heel, the signature yellow stitching and more rounded toe - and were coined with the term 'with bouncing soles.' The boots were branded as 'Airwair' and in April 1960, the first 8-eyed Dr. Martens boots were revealed.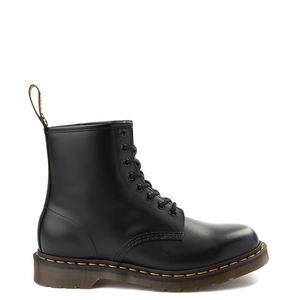 The 1960s were a time of civil and culture upheaval and change throughout the world. It was only fitting that in this radical culture, Dr. Martens became the staple of those wanting change and to fight against the norm. While Dr. Martens were initially popular with England's working class, they started to get picked up by Britain's skinheads. Dr. Martens suddenly became the favorite fashion of choice for followers of the underground punk music scene. Thanks to the British bands that were popular in the 60s, Dr. Martens were pushed to the forefront of the fashion industry. Pete Townshend of the band the Who was one of the first celebrities to wear Dr. Martens! Other musicians such as Sid Vicious of the Sex Pistols, Joe Strummer of the Clash and Billy Bragg were some of the first to show their support for the brand. By the end of the 1960s, it was clear that Dr. Martens boot were the symbol of self expression.
As music and fashion evolved in the 1970s and 1980s, the Dr. Martens brand continued to thrive. The 70s and 80s saw glam, mod, punk, goth and grunge as the most popular music genres - all of which chose Dr. Martens as their fashion staple. It was during this time that the Dr. Martens brand saw a rise in sales of smaller men sizes of boots - this was because women were now the top buyers of the 8-eye boot. Taking note of this, Dr. Martens created crazier colors, patterns and designs for all of their buyers.
A History of Punk Music and Culture