ATTITUDE THAT CARES
We believe in the power of diversity. We stand for racial equality. We stand for kindness and inclusion. We stand against injustice and violence. Together we are stronger, united through love. Journeys is a family with an attitude that cares.
Recent Partnerships & Events
JOURNEYS X CAN'D AID
JOURNEYS SALES MEETING 2021: GIVING BACK
Journeys is proud to announce our partnership with Can'dAid, (candaid.org), an organization that rallies volunteers from all walks of life to build thriving communities. In June, Can'dAid activated at the Journeys Sales Meeting to bring Core Value #12 to life, Journeys is a Family with an Attitude That Cares. Every year, Journeys hosts a Sales Meeting in Nashville, Tennessee to celebrate our top performing Store Managers and field leadership.This is a special time for our employees to reflect, learn and celebrate their success from the previous year. Our employees truly live our Core Values in every action they take. In celebration of this Core Value and our partnership with Can'd Aid, Journeys employees built and donated (120) skateboards and (650) art kits to local youth focused organizations, in Nashville, TN. Journeys is excited to extend this partnership with Can'dAid to activate in each market in the US, Canada, and Puerto Rico in October 2021. To learn more about Can'd Aid visit candaid.org. In addition, a portion of our employees also activated with our partner Rise Against Hunger to package 2,376 meal kits to help end hunger. Their mission is to grow a global movement to end hunger by empowering communities, nourishing lives, and responding to emergencies. To learn more about Rise against Hunger, please visit riseagainsthunger.org.
JOURNEYS X THE TREVOR PROJECT
THE TREVOR PROJECT
This holiday season, Journeys is proud to announce our support of The Trevor Project, the world's largest crisis intervention and suicide prevention organization for LGBTQ youth. More than 1.8 million LGBTQ young people seriously consider suicide in the U.S. every year, and many of them don't have supportive families, making the holidays a particularly difficult time. The Trevor Project provides free, 24/7 crisis counseling to LGBTQ young people via phone, text, and chat. As part of our Happier Holidays campaign, Journeys is partnering with Trevor and joining the organization's mission to be there for every single one of the LGBTQ youth who may be struggling or at risk of suicide. Because we believe in attitudes that care and that every LGBTQ young person deserves to be loved, valued, and respected for who they are. Learn more at TRVR.org.
LOCAL COMMUNITY OUTREACH
YOUTH VILLAGES
Youth Villages is a private nonprofit organization dedicated to helping emotionally and behaviorally troubled children and their families live successfully. This December, Journeys will partner with the Nashville branch of Youth Villages to sponsor the Holiday Heroes fundraising event. Our dollars will help fund holiday gifts for foster children that otherwise will be forgotten this holiday.
ROCKETOWN
We are proud to partner with Rocketown, which is a Nashville-based youth outreach facility. Over the past several years, our partnership has grown alongside of the organization itself. Although we fund growth opportunities & facility upgrades, we're most proud of the relationship our employees have with Rocketown. Throughout the year, our local employees volunteer to host family dinners, game nights and talent competitions, and we sponsor several kids' membership and equipment at Rocketown's 6th Avenue Skate Park. Most recently, Rocketown hosted Comedy for a Cause, which featured Journeys President, Mario Gallione accepting the Betty Dickens Award.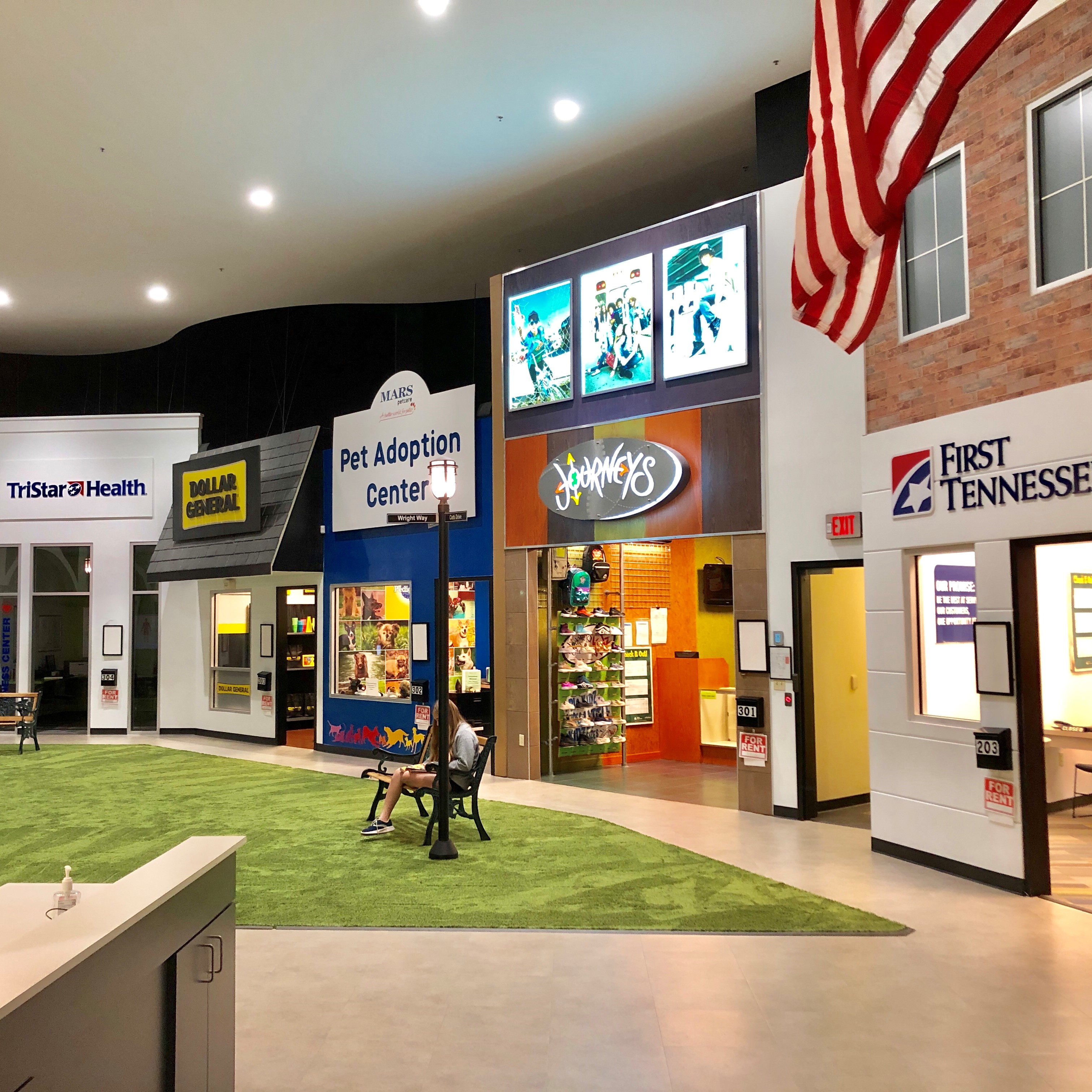 JUNIOR ACHIEVEMENT
JA BizTown is a community unlike any other--one where kids take charge by running businesses, earning paychecks, voting in elections and donating to philanthropy. This unique program designed for 4th-6th grades engages students in the roles of workers and consumers in a series of classroom lessons that culminates in a visit to their fully interactive simulated town. Students learn entrepreneurial and personal finance skills while they work and shop in their own vibrant community. We are excited to announce that we will partner with JA Finance Park, opening a Journeys by summer 2021. The existing Journeys Biz Town location will be converted to a Journeys Kidz.
NASHVILLE PRIDE 2021
On September 18, 2021 Journeys partnered with Nashville Pride to celebrate our community. The event took place at Bicentennial Capitol Mall State Park. Volunteers helped set up an interactive mural, allowing attendees to be a part of the creative process by coloring in sections. Journeys also participated in the parade that took place throughout downtown Nashville. Journeys is proud to embrace Core Value #12, Journeys is a Family with an Attitude That Cares.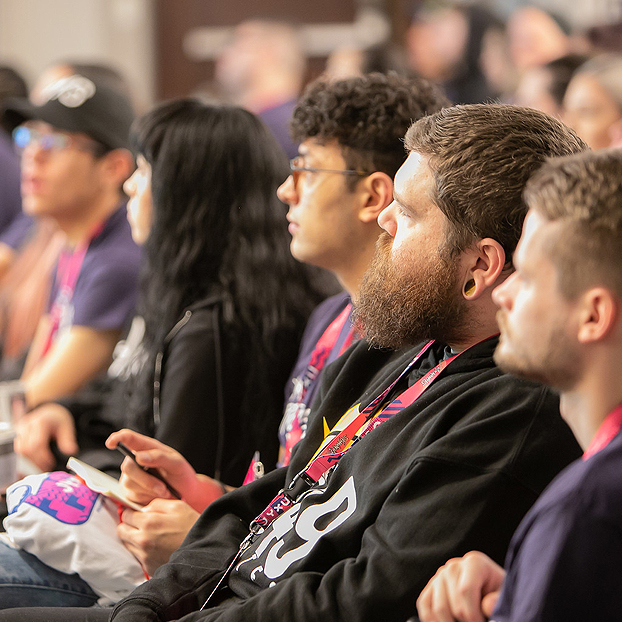 JOURNEYS ATTITUDE THAT CARES SCHOLARSHIP
The Journeys Attitude That Cares Scholarship was created to provide financial assistance for employees of Journeys who wish to pursue continued education.

As a way to live our core value of being a family with an attitude that cares, Journeys wishes to support employees and their futures by providing scholarships. Journeys employees must meet the criteria of working at least 12 weeks in the past 12 months. Those 12 weeks do not have to be consecutive weeks. As Journeys is a division of Genesco, Inc., applicants are also eligible to apply for the Genesco Scholarship if they meet the criteria.

Applicants may attend community college, vocational schools, accredited online institutions and accredited colleges and universities. Applicants must be in good standing with Journeys upon application and receive a recommendation from an immediate supervisor. Scholarships are based on merit and need. The scholarship is renewable, but students must reapply each year. Renewal is possible but not guaranteed. Scholarship awards will be sent to the college/university where the applicant plans to take courses.

Click HERE to learn more.
JOURNEYS X BRAND PARTNERS
VANS
Vans created their Custom Culture competition as a way to empower high school students to embrace their creativity through art & design, while encouraging careers in the Arts. As this program has grown, Vans has strengthened their commitment by increasing financial support for each of the finalists, and by building strategic artist partnerships with influencers, visual artists, and musicians. Together with Vans, our hope is that we can provide many opportunities for young people all across North America to build their own successful and creative future.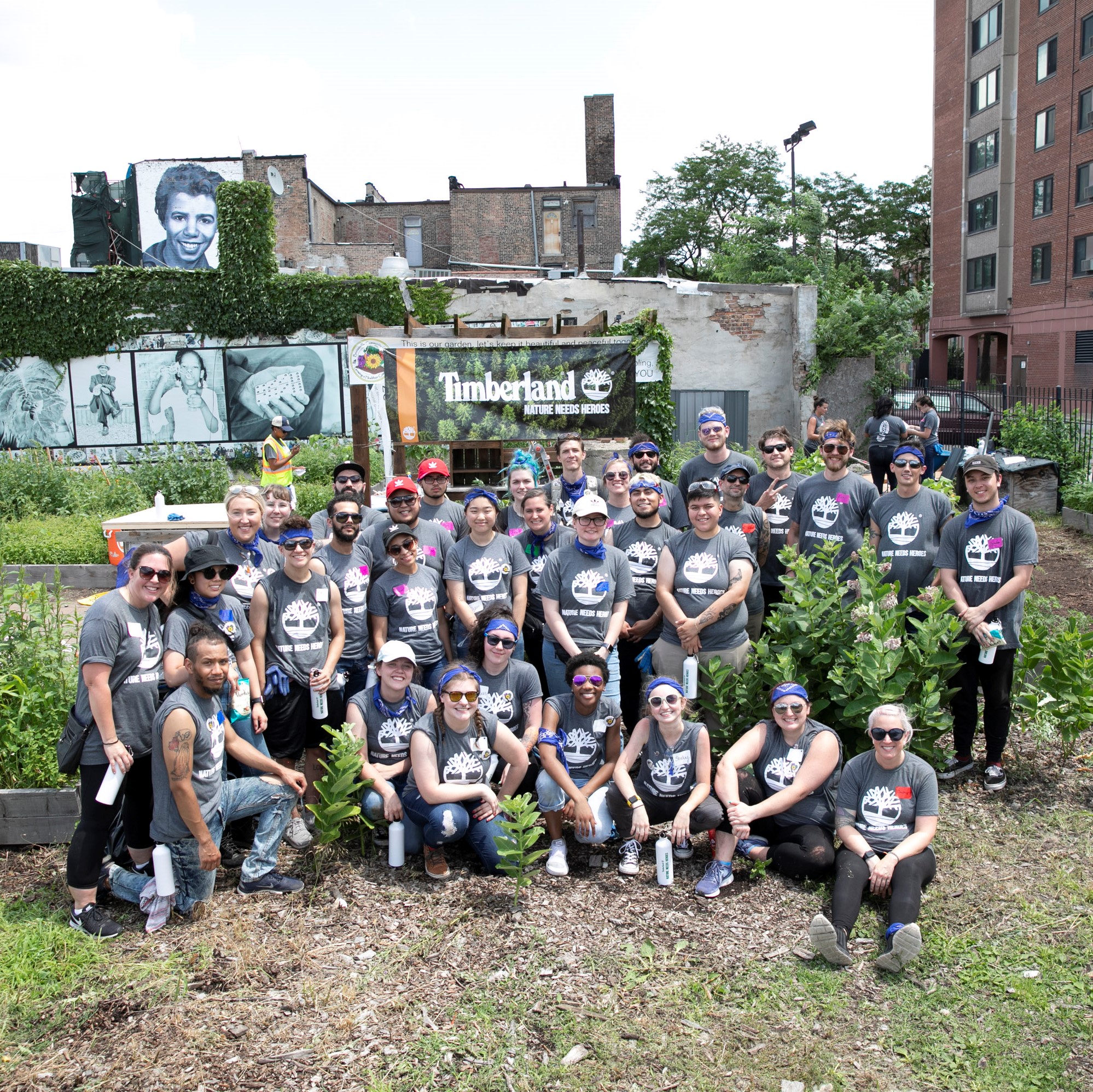 TIMBERLAND
In partnership with Timberland and their Urban Greening projects, our employees have worked alongside community leaders across the country to transform old, unused city spaces into thriving community gardens and green space. These green spaces provide many benefits to urban communities serving as space to grow and gather, and to improve the overall health of the community over time. At these service events, our employee volunteers construct vegetable beds, build and paint picnic tables and storage sheds & other related activities. Together with Timberland, we are able to define a new pathway for exploring forgotten city spaces, and leave a positive footprint for communities all across North America.
SPERRY
Sperry was born on the water nearly 85 years ago, and is dedicated to preserving our global waterways. In support of that mission, Journeys employees recently joined Sperry and Waterkeeper Alliance for a day of beach cleanup along the coast of Orange County, California. This was the perfect opportunity to raise awareness for the global plastics epidemic. And together, with our partners, we collected microplastics and other debris - cigarettes, synthetic clothing, drinking straws, etc. All of these items can be upcycled into materials used to make future Sperry shoes.
As our District Manager Stevie Gatlin said, "I want our customers and the people we see everyday to realize it's more than just selling shoes; that we take time out of our normal work days to get a chance to help the community and clean things up as well."
Click the video to learn more.