We believe in the power of diversity. We stand for racial equality. We stand for kindness and inclusion. We stand against injustice and violence. Together we are stronger, united through love. Journeys is a family with an Attitude That Cares.
---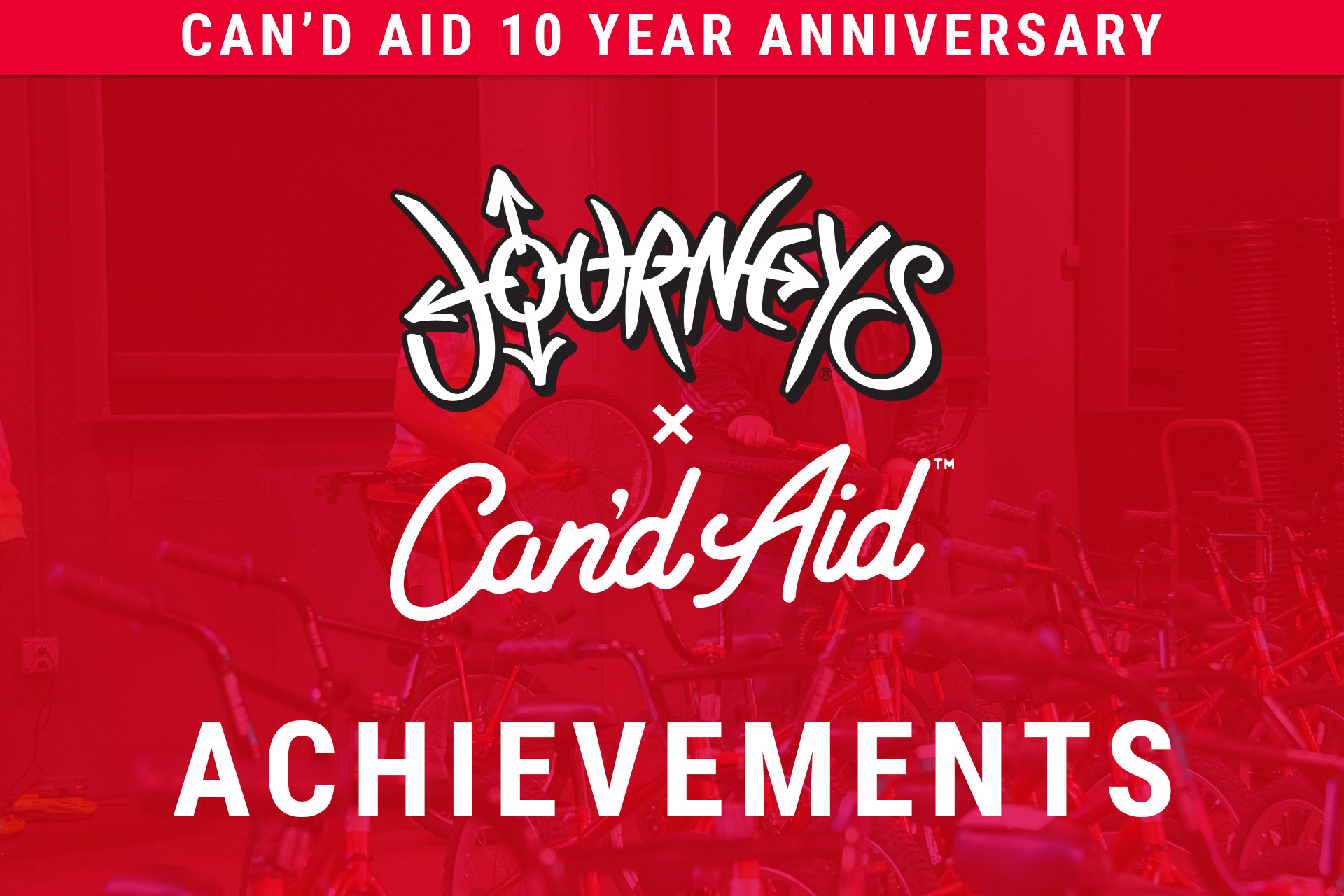 Celebrating Ten Years of Can'd Aid
Cheers to 10 years, Can'd Aid!One of our favorite nonprofits is celebrating double digits, so we want to celebrate them in the best, biggest, and brightest way....
Learn More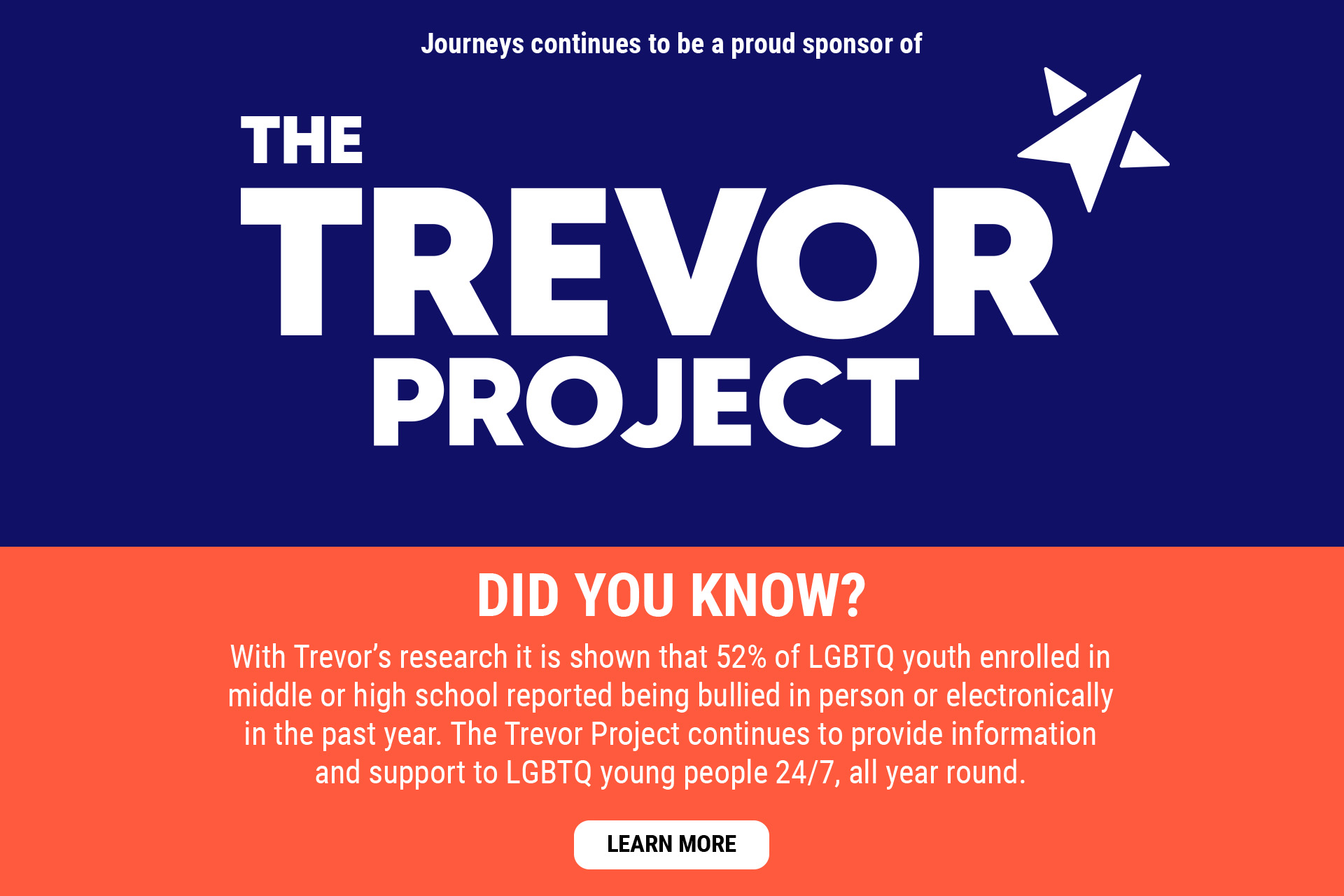 To get immediate support by connecting with a crisis counselor from The Trevor Project, call 1-866-488-7386 or text "START" to 678-678.
Learn More
Journeys is proud to support The Trevor Project, the world's largest crisis intervention and suicide prevention organization for LGBTQ youth, because we believe in attitudes that care and that every LGBTQ young person deserves to be loved, valued, and respected for who they are.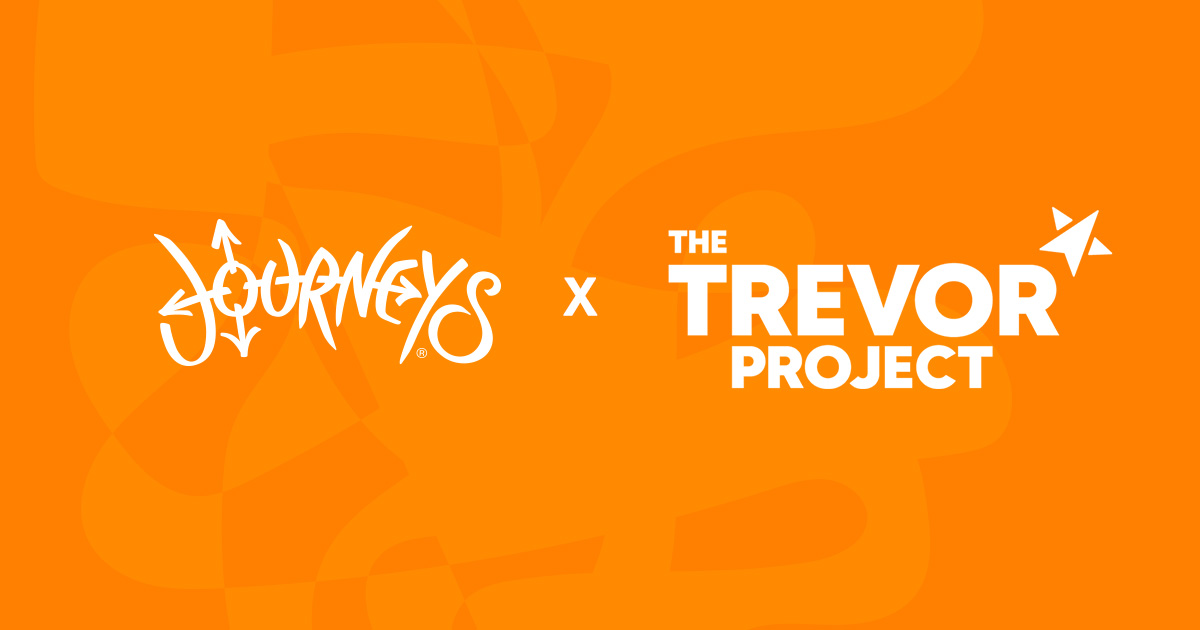 Local Community Outreach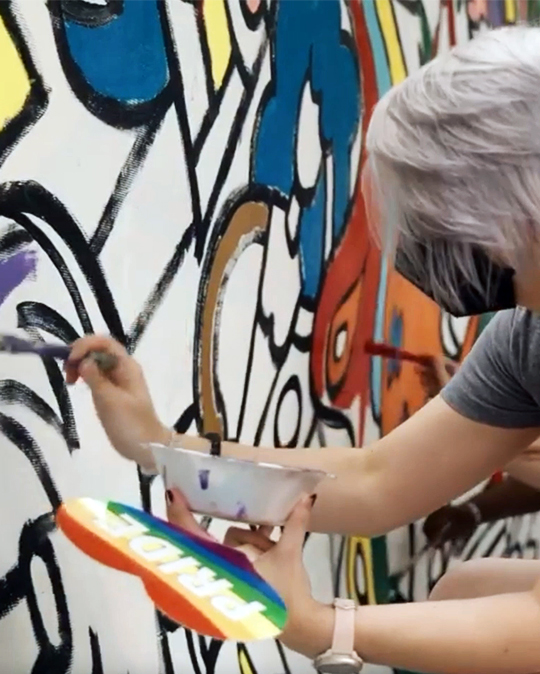 TAKING PART IN PRIDE
Journeys continues to partner with Nashville Pride to help support and celebrate the LGBTQ+ community. This partnership is so important to us because it recognizes past challenges and celebrates future possibilities for the community. We are committed to supporting Pride because we believe everyone deserves the freedom to safely be their most authentic selves, including many of our store and home office employees.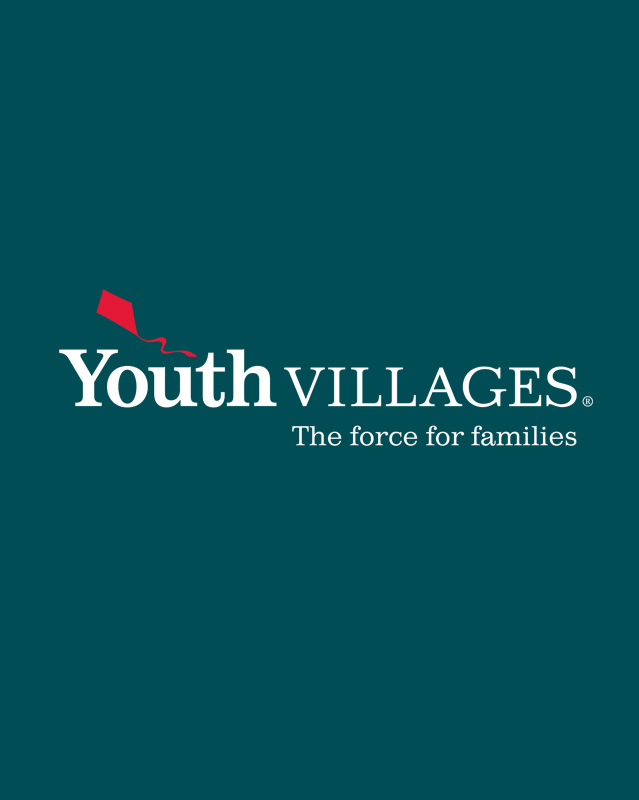 Youth Villages
Youth Villages is a nonprofit organization dedicated to helping children with emotional and behavioral differences and their families. Through an array of programs, services, and advocacy, the Youth Villages approach aims to produce long-lasting, positive change for child welfare, juvenile justice, and children's mental health systems. Journeys partners with Youth Villages on their mission of preserving and restoring families by hosting local events for kids in the program, providing monetary donations and support, and through shoe and apparel donations.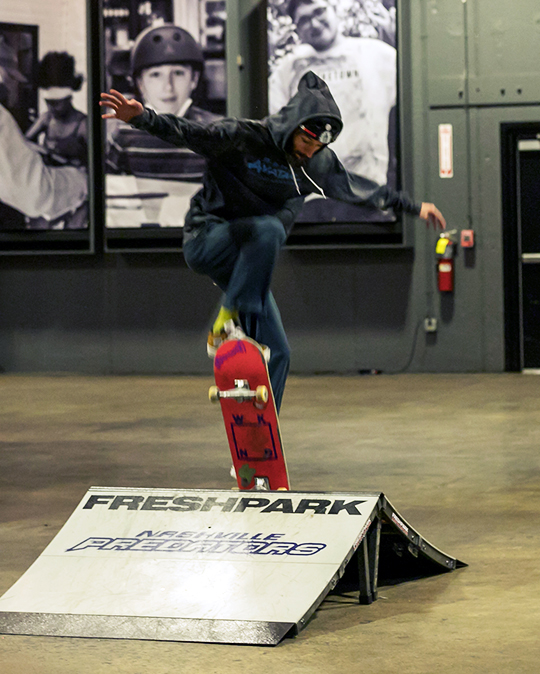 Rocketown
We are proud to partner with Rocketown, which is a Nashville-based youth outreach facility. Over the past several years, our partnership has grown alongside of the organization itself. Although we fund growth opportunities & facility upgrades, we're most proud of the relationship our employees have with Rocketown. Throughout the year, our local employees volunteer to host family dinners, game nights and talent competitions, and we sponsor several kids' membership and equipment at Rocketown's 6th Avenue Skate Park.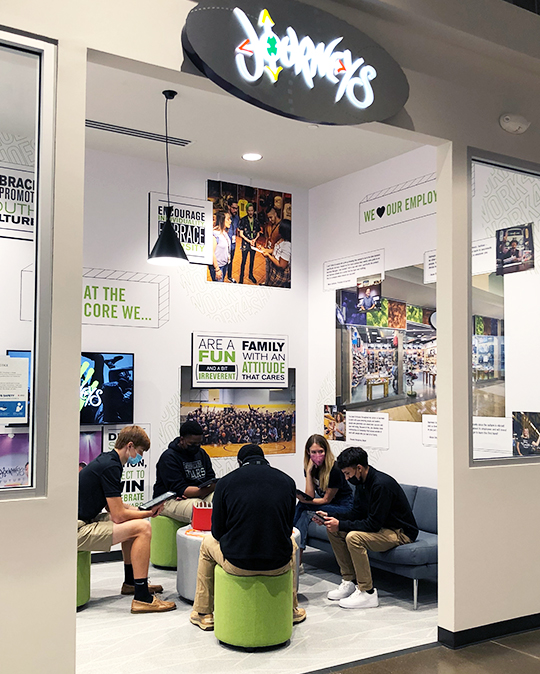 Junior Achievement
Junior Achievement BizTown is a community like no other, where 4th-6th graders take charge and learn about personal finance, work ethic, and entrepreneurship along the way. The program begins in the classroom with a series of lessons and culminates in a visit to their interactive town simulation. These young students can learn what it's like to pick their careers, run businesses, earn paychecks, vote, and donate to charity. Journeys partners with Junior Achievement Finance Park to help prep middle and high school students for the real, working world. This program trains students on the importance of budgeting with a real-life job scenario. After training, students join breakout sessions to learn more about personal finance, earning and saving money, and talking with professionals about their journeys and how they found success. The Journeys and Junior Achievement partnership has been an enormous success and is something we're really proud of. We're also not-so-secretly hoping that all of our BizTown and Finance Park students decide they want to work with us when they grow up!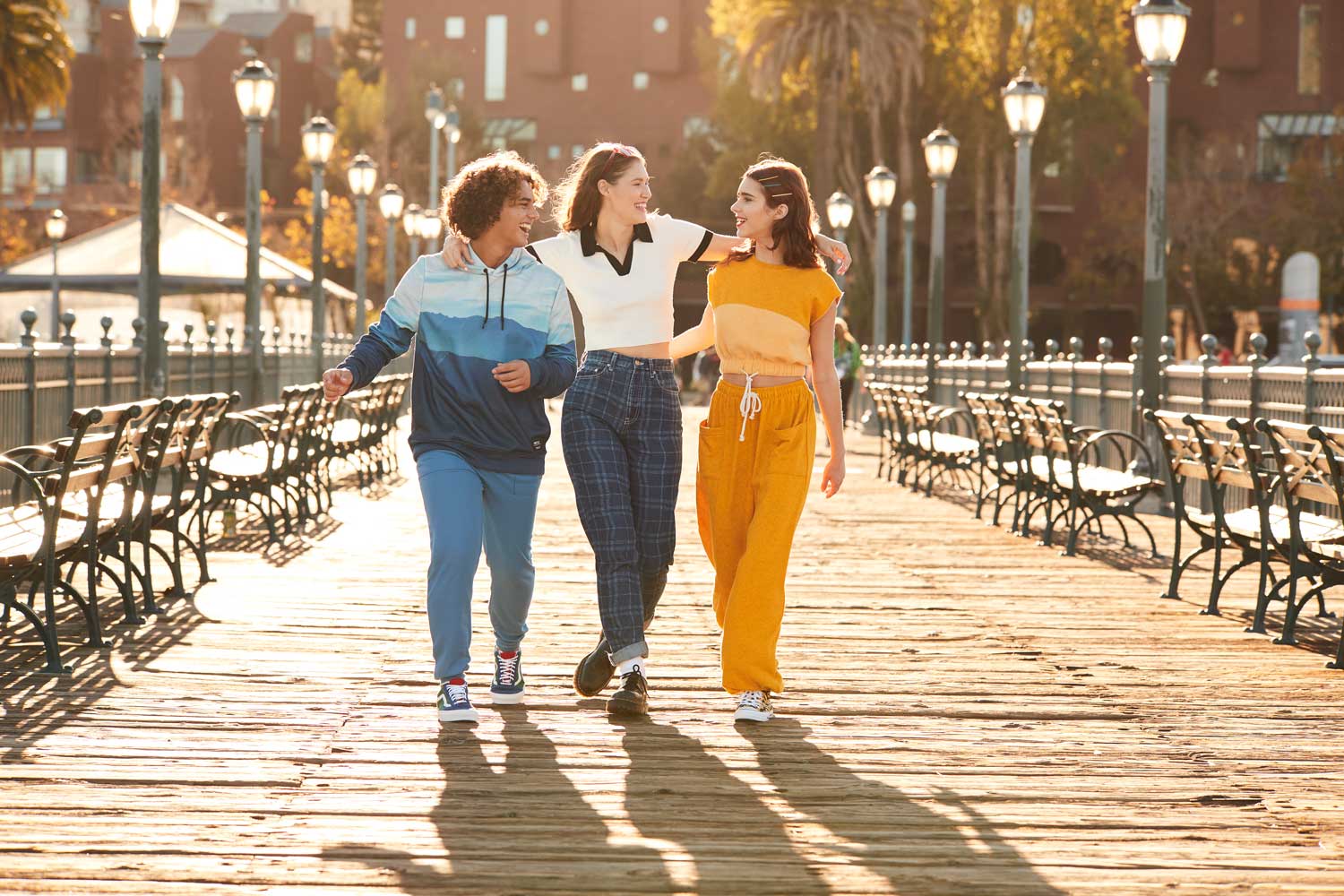 JOURNEYS ATTITUDE THAT CARES SCHOLARSHIP
Like Journeys employees invest in us every day, we try to return the favor in big ways. One of our company's core values is to Promote From Within, so we do everything we can to provide growth opportunities and make even more promotions happen.The ATC scholarship program alleviated tuition costs for more than 25 student employees with almost $53,000 in scholarship money. But wait it gets even better! Last year we also officially launched our Student Loan Repayment Program. Now, we can help our employees cover the costs of the education that molded, inspired, and, most importantly, helped them get here today!